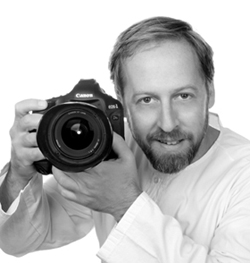 Christos is a passionate photographer with an extensive experience in photography and in filmmaking.
In September 1993 he enrolled in the School of Film Studies at the Hellenic Cinema and Television School Stavrakos-HCTSS in Greece.
His talent in photography was quickly recognized by his professors.
He made his debut, in a school movie festival. The creativity and the techniques he used in the creation of a movie resulted in the attainment of the first prize as director of photography and he was also awarded with a full scholarship for his studies. In a very short period of time, Christos receipts his second award, this time, in a school photography competition.
In 1996, he graduated from the school as director of photography with specialization in cinematography and photography.
While being in Greece, Christos worked with several distinguished Greek and Cypriot stage directors for the production of numerous short films. The result of these meritorious partnerships was the acquisition of the first price in an international short film festival for two consecutive years.
During his career path, Christos has formed strong partnerships with known advertising agencies for the creation of notorious advertisements.  His work has appeared in an array of the foremost photography publications in Cyprus and in Greece.   Also, commendable are his photo shoots of numerous celebrities that appeared in the editions of many eminent magazines.
The technique that he applies in his photographs was easily identified by famous photographers from abroad who characterized his photographic approach as an "unparalleled and innovative method of lighting".
Justifiably he is regarded as a specialist in photographic lighting due to his ability to present themes through an original lighting approach.
This capacity led him to the acquisition of many photographic awards in numerous competitions in Cyprus and abroad.
In 1996, with his return to Cyprus, Christos opened his own photographic studio in Nicosia, Cine Photographia Studio and since 2009 he is transferring his knowledge and experience, through photography classes by running several seminars on photography and lighting.
Christos, passion for the lens is recognized by the artistic way he captures the unique experiences in life within a frame. His long experience in cinematography is transmitted in each and every photo he makes, creating photos like scenes plucked from a film.
He is dedicated in making photos and films that alert memories, by leaving his mark on the most important moments of your life.  He is committed to diversity, capturing unique moments and experiences for each event , either it is a wedding, a christening, or portrait photography , creating a collection of priceless  visual memories that will be treasured and shared for a lifetime.